Hurdles Veterinary Physiotherapy
What Hurdles Can Offer You
"Veterinary Physiotherapy may be defined as the use of physical techniques for the treatment of injuries and imbalances within the musculoskeletal system and correction of movement dysfunction. Working in collaboration with your vet it is a recognised method of treatment for the prevention and rehabilitation of many equine and small animal injuries."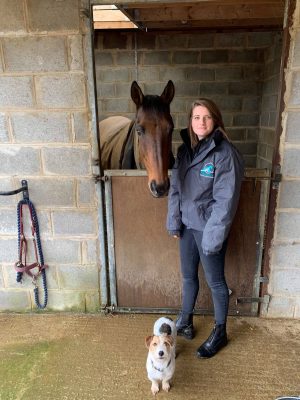 Hurdles' main aims are to reduce pain, improve movement and restore normal muscle control and function, to your animals.
Veterinary Physiotherapy Services
Hurdles can assist in the treatment or long-term management of many musculoskeletal or neurological injuries and conditions, alongside veterinary care.
We can also assist in performance development of the animal athlete, to ensure they are achieving their optimal abilities, by helping to maximise the competitive or working animals whilst trying to minimise the risk of injury.
⇒ Post-Operative Rehabilitation
With the aim to optimise post-operative repair, by reducing pain and inflammation, improving movement, and restoring normal muscle control and function.
⇒ Muscle Management 
Helping to reduce muscle loss, soreness and tightness to consequently improve range of motion and muscle tone.
⇒ Improved Balance And Coordination 
⇒ Improved Quality of  Life 
With treatments encouraging a return to health and mobility, whilst reducing the need for medication or surgery.
⇒ Enhanced Well-being
Each treatment encourages development, facilitates recovery and ensures patient participation.
⇒ Improved Mobility and Functional Movement
What Our Clients Have To Say
"A great improvement"


Kirsten has been treating my dogs for a few weeks. She is very professional, friendly and my dogs love her. It is essential that we have our dogs checked regularly so they are in tip top condition for the activities we do with them and I would highly recommend Kirsten.
"Would Highly Recommend"


Kirsten was great today, especially as under difficult conditions with a soaking wet & tetchy mare! Would highly recommend, she was extremely patient & understanding. Thank you Kirsten 👍🏼
Hurdles Veterinary Physiotherapy is based in North Yorkshire and is ran by Kirsten Guest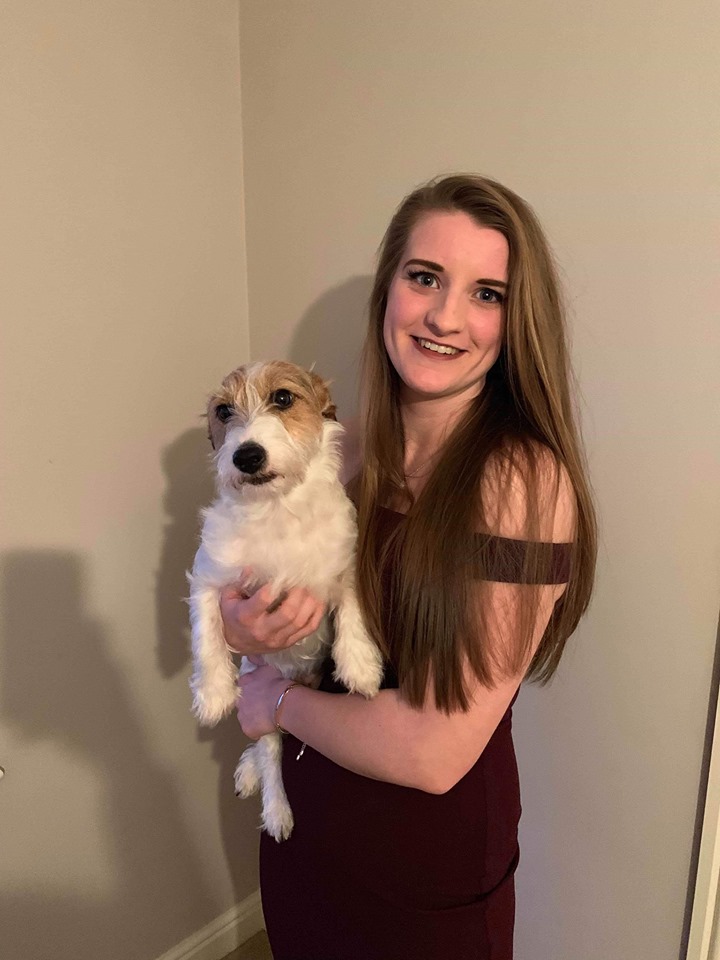 Kirsten Guest BSc (Hons), Pg Dip Vet.Phys, MNAVP

Veterinary Physiotherapist
Kirsten has been around animals all her life and in her spare time enjoys been with her horse, Barney and dog, Wilbur. Kirsten has worked in a variety of roles in the animal sector that give her an insight into your animals needs, including being a Yard Assistance, a Receptionist at Battle Flatts Veterinary Clinic and a Sales Assistant at Robinsons Equestrian Store.
Fully Insured and Qualified  
Kirsten is fully insured and qualified to post graduate level in veterinary physiotherapist (PgDip), and is currently studying towards a Masters in Veterinary Physiotherapy, at Harper Adams University. Kirsten is also a member of the National Association of Veterinary Physiotherapists (NAVP).
Mobile Service
Physiotherapy treatments are entirely mobile. They can either take place in the animals stable or home, avoiding unnecessary stresses,  at your vets, if your pet requires hospital treatments, or alternatively, appointments can be at our clinic.
Individually Tailored Service
Each session is tailored to the individual, as the key treatment areas are clinically reasoned. With treatment plans varying between each animal, depending upon their medical issues, personalities, your available time and goals.
Flexible Appointment Hours​
Hurdles offers appointments early in the morning, in the evenings and at weekends.
Interested in how we can help you and your pet overcome those hurdles, to get back on their feet? Contact us for an appointment.